Two Goats Insights @ Social Media Week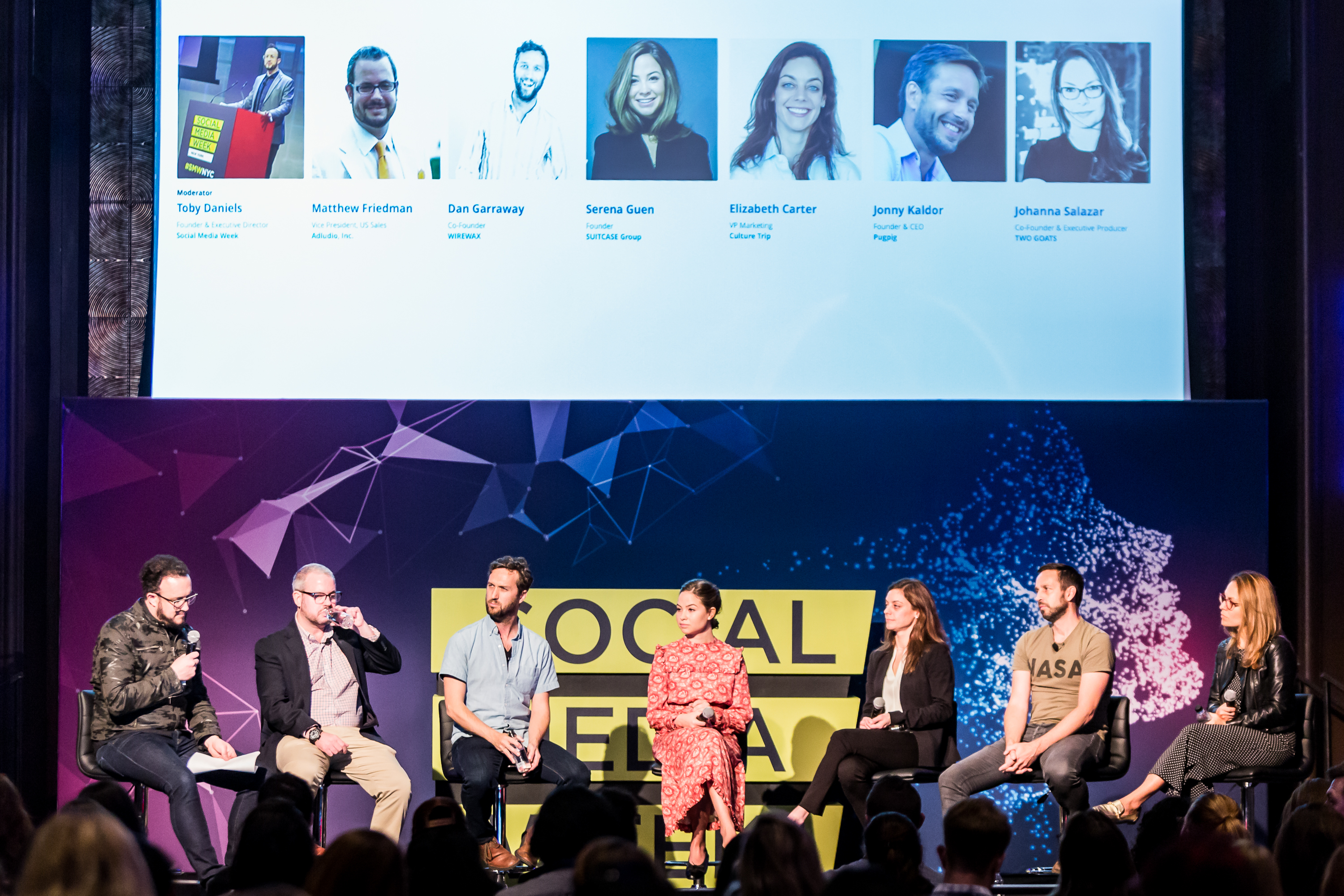 Microsoft Garage Opens New England Research and Development (N.E.R.D) in Boston
Microsoft Garage is a lab for designers, developers, creators and artists allowing creatives and inventors to persue passion projects and creating a somewhat innovation like hub community.  The Boston Garage opened last Thursday the 26th, and plays a bigger focus on local community building. Inside it's fitted with everything from 3-D printers to sewing machines; virtual- and mixed-reality headsets to laser cutters.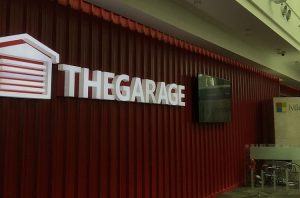 Two Goats Selected As UK's Leading Creative Studios In NYC
Authenticity is the buzz word at Social Media Week NYC
Social Media Week; where technology meets humanity. Last week social media week took over New York, founding partner Johanna Salazar of Two Goats spoke on a panel hosted by the UK Department of Trade and Investment to discussed the challenge faced with keeping up with what audiences expect, whilst also being at the forefront of innovation and the future of digital content. Video being at the forefront of engaging content was a key discussion topic; "Everything is video…if you're opening an article and it has a lot of text, people will skip that and go straight to the video." Says Johanna. In summary, it's about the messaging, figuring out the best channel for the content, and understanding the audience and community and the best way to reach that audience. Other key speakers on the panel included Serena, founder of Suitcase Group, Dan Garraway from Wirewax and Jacques Kotze Co-Founder of Adludio Inc. Data was also a key discussion topic, with a focus on how publishers are going to become more savvy with their data, gone are the days of numbers, it's about strategically targeting audiences and giving readers and consumers a bespoke user journey.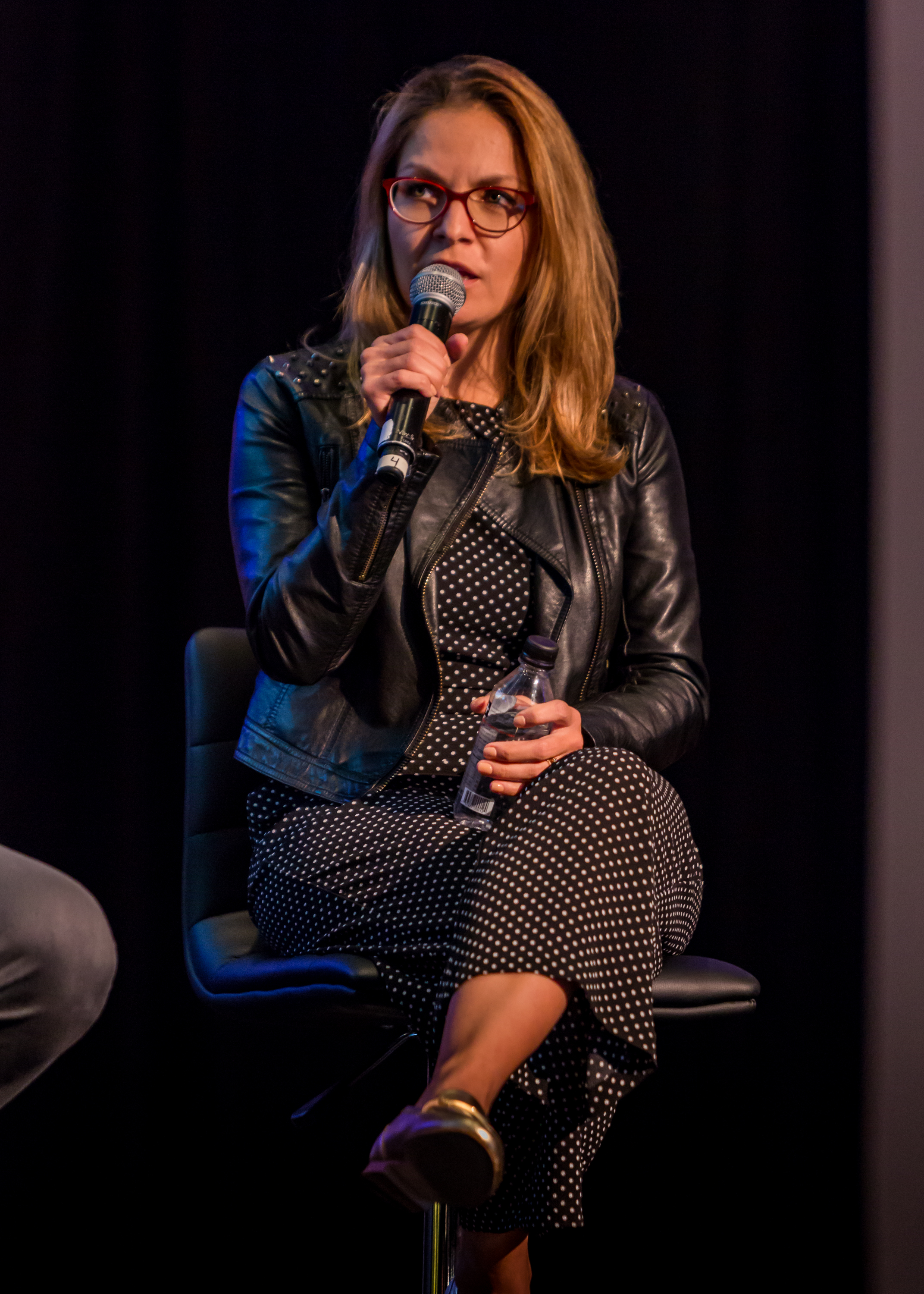 McDonalds Launch 'Happy Goggles' Across Swedish Branches
To celebrate the 30th anniversary of the Happy Meal, McDonalds Sweden have released 'Happy Goggles' – VR goggles that you canmake from your Happy Meal box; "Experiencing Virtual Reality has never been easier. All you have to do is buy a limited edition Happy Meal. Open it Enjoy it. And when done, simply fold the box together according to the instructions on the back of the box." They have created a skiing game intended for learning and playing, and to help children understand how important it is to be alert in the ski slope, as it's currently a popular time for people to go skiing in Sweden.
Education Above All – AR Fund Raiser
Two Goats used Augmented Reality to bring powerful stories to life. Education Above All, Eventique and The New York Public Library came together to bring stories of poverty, education, equality, conflict, insecurity and instability from around the world to life through AR technology. Education Above All is a Global foundation protecting the right of children and youth to quality education. On Friday 27thApril they hosted an exclusive event in the NYPL on 5th Av. The purpose of the event was to open the eyes of the guest (sponsors of the charity) into what education means, that it comes from a variety of different components, and with those components we face many challenges. Guests were guided through an AR experience highlighting statements and facts including about education for children across the world, drumming down to the basics of educating about hygiene care for yourself. Provided at us here at Two Goats, the EAA used AR and immersive media such as spherical displays to engage with the attendees – and this emotive media encourages them to donate to the charity. "This is one of those projects that makes you feel so proud of what you do."- Johanna Salazar.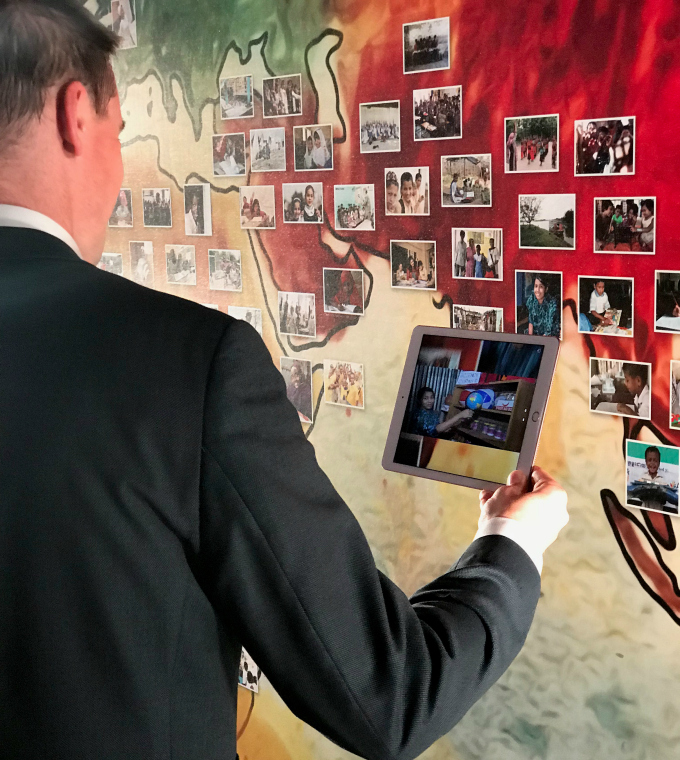 Lowes Uses AR To Enhance Shopping Experience
Lowes Holorooms
Home Improvement and Hardware Store Lowes have partnered with Microsoft to create Lowes Hologram Experience in two pilot stores. In the stores; customers collaborate with a HoloLens specialist to plan their kitchen renovation in an interactive, mixed reality environment, allowing consumers to envisage what the products would look like outside of Lowes. The Lowe's Hologram Experience exemplifies how mixed reality can be a highly beneficial home improvement visualization tool that enhances the shopping experience and simplifies renovations. Lowes are continually researching into the future of retail.