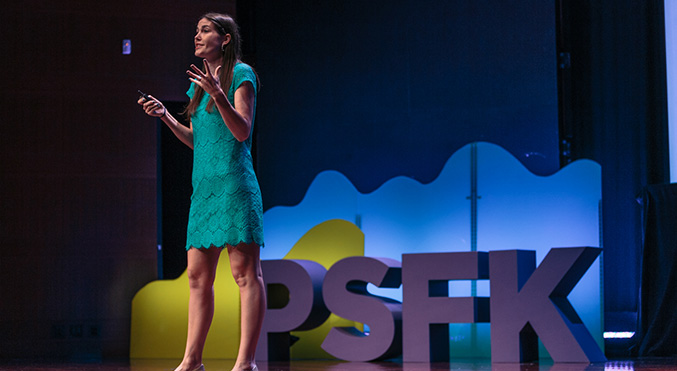 It's been a busy few weeks on the campaign trail for us here at Two Goats HQ. We were involved with five events in just as many days from introducing virtual reality to education at East Hampton school to hosting a roundtable with our peers at the PSFK CXI 2018 conference. Here's a snapshot of what we got up to, and our findings.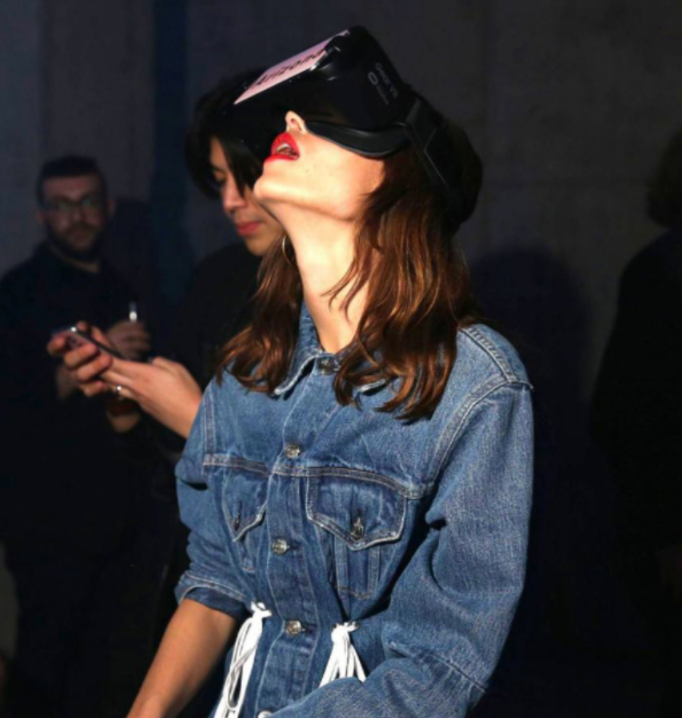 Toronto Tech Innovation Summit
Our co-founder Johanna Salazar was a panel moderator at the first ever Magnify Tech Innovation Summit at Canadian Music Week Festival, Toronto. Magnify brought together global and local thought leaders, entrepreneurs, developers, creators and manufacturers to share, collaborate, and discuss Augmented and Virtual Reality–a transformative technology that is expected to be the next-generation computer platform for every sector of the market. The opening remarks kicked off with Snapchat, Inc. VP of Technology.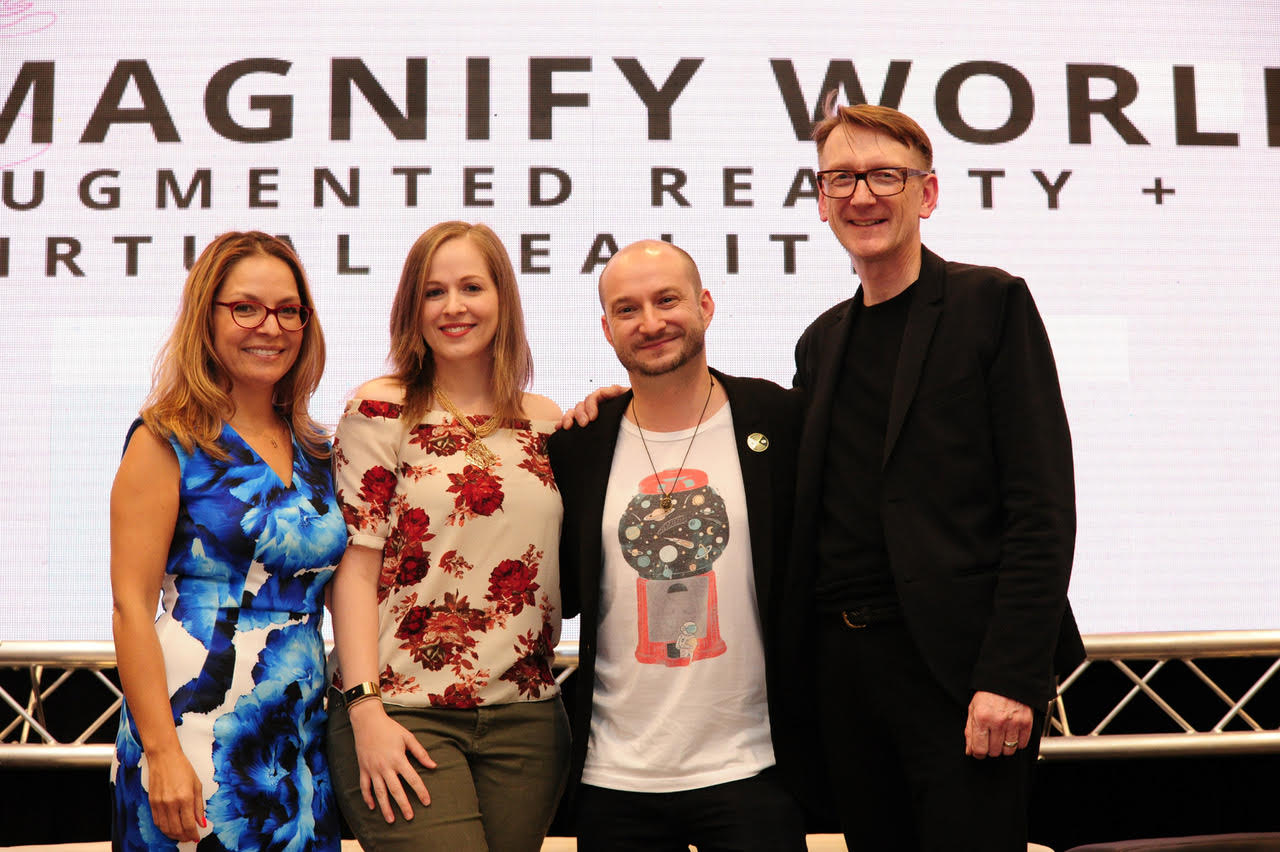 PSFK
We hosted a roundtable at the PSFK conference. The aim of the day was to discuss innovation and the new customer experience. PSFK's conference celebrates innovation driving the new customer experience. The day of talks were hosted by pioneers at renowned and rising companies across three spaces; design and experience, reframing business, and insight into humanity.
TOP TIPS: Creating Successful Virtual Reality Campaigns.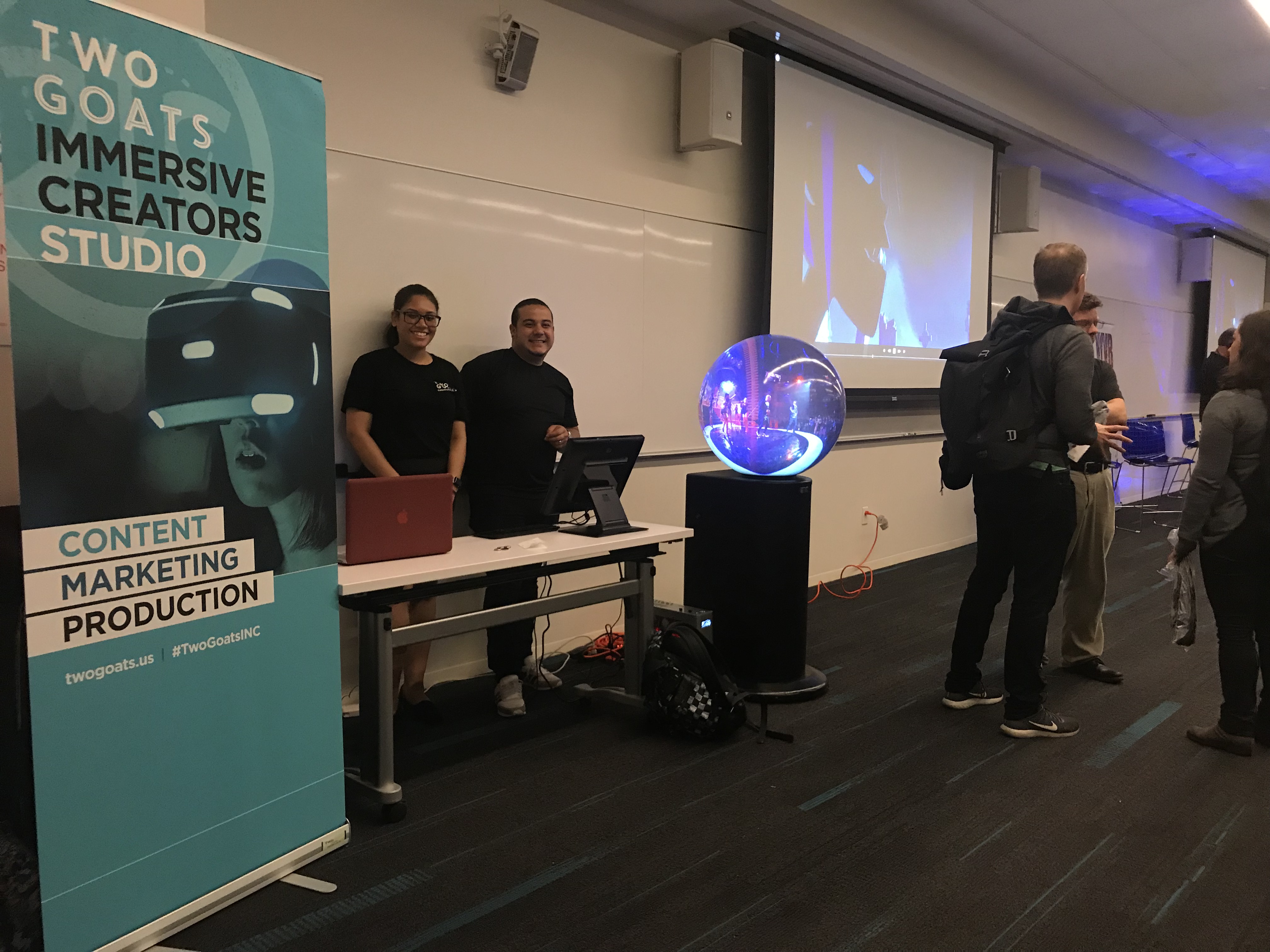 NYVR MeetUp hosted it's first Advertising and Marketing focused event on May 16, and our founder Rich Cumming was there to support and share his knowledge on the future of virtual reality, and why it is going to be bigger than television by 2025. Rich also shared his top tips on creating a successful virtual reality campaign, which can be viewed here.
The event started with a presentation from one of NYVR's Collaboration Groups called Face the Music, which was created by Larry Confino, Alex Reeves, Daniel Green and Albert Leusink. They agreed to create an interactive VR marketing piece that could be used to promote their program at the Kaufman Music Center in Manhattan to students and music teachers across the country, they  decided to use Wonda VR to add interactivity.
Hamptons Schools' VR Day
We collected ourselves and friends of the Studio, NYC's prestigious vr arcade, VR World and went up to East Hampton School to spend a day introducing Virtual Reality to 500+ students. We have found that by using virtual reality as a tool for the learning experience, it helps massively with student engagement and interaction, being able to transport the students to a specific time period or place creates a memory in the children's' minds, allowing them to have a greater understanding within the learning and with the information they are consuming.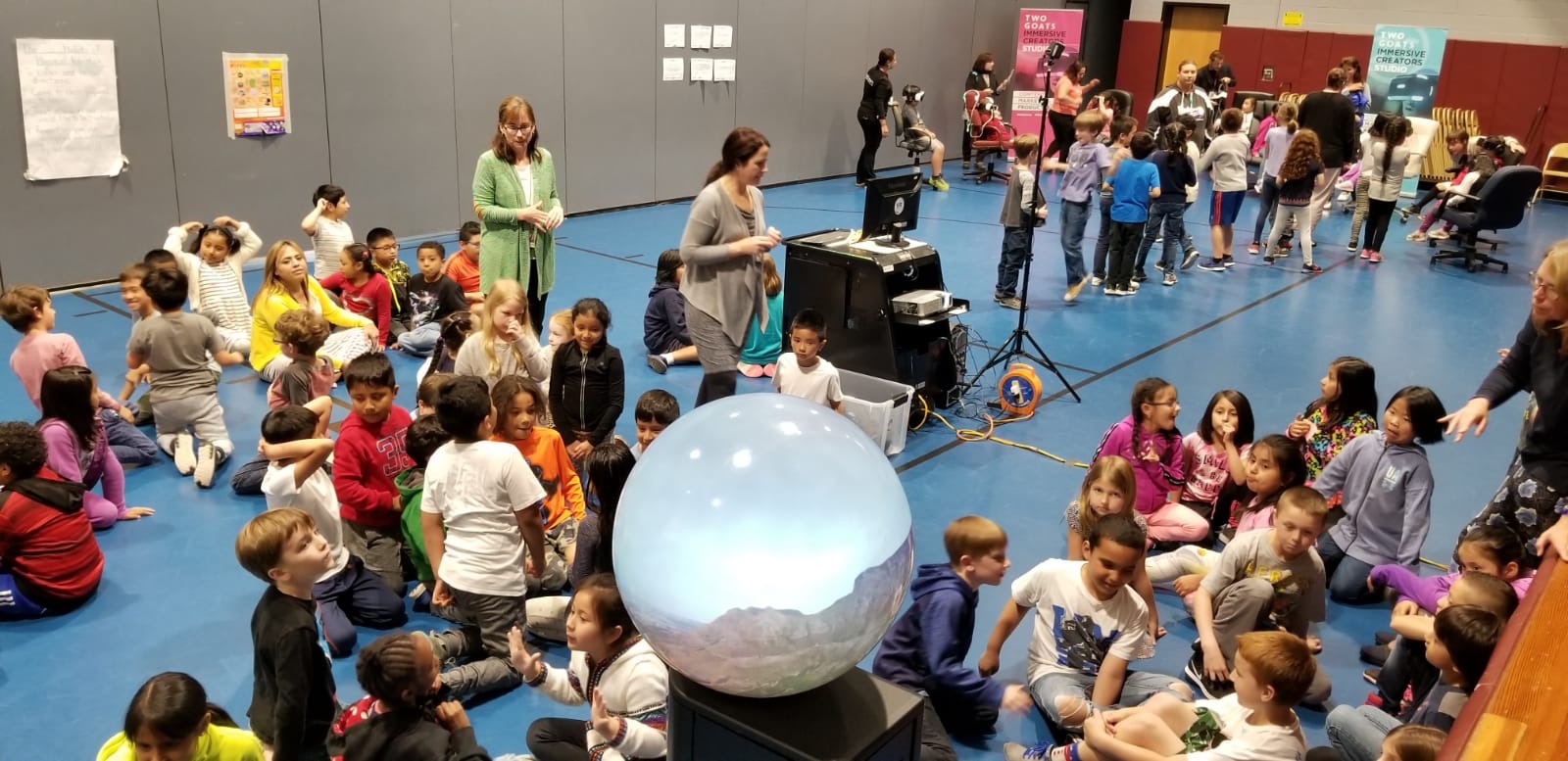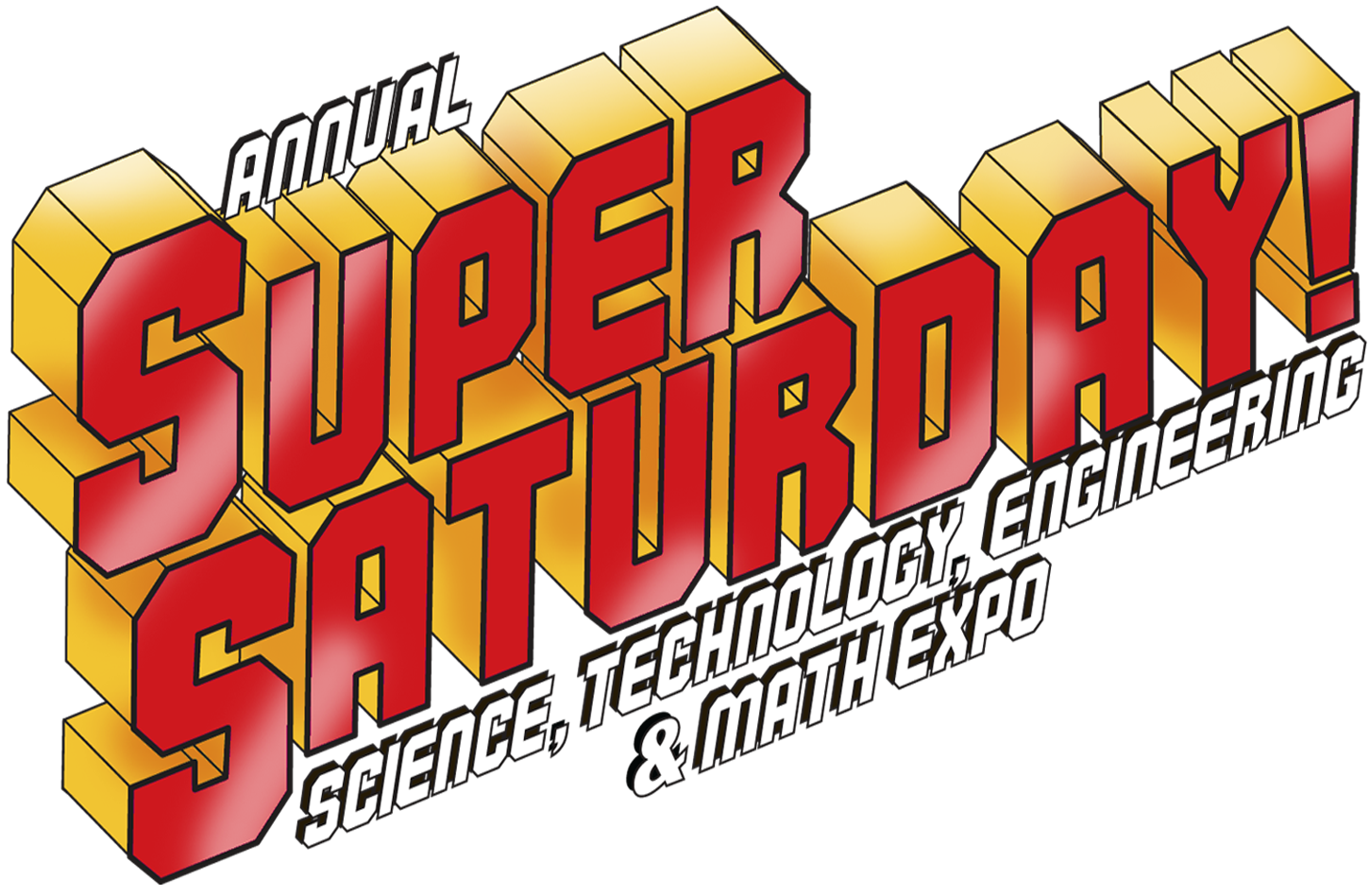 STEM Expo is an annual event designed for New York City youth and their families. We ran our #KidGoatsVR activity booth alongside 100+ hands-on STEM exhibits from Pre-K to Grade 12 that attend Community School District 5. Through VR/AR we demonstrated the exciting ways that STEM is solving today's most pressing challenges especially in eduction, we were able to introduce VR to more than 135 kids who grow up in the most underserved community in Manhattan. We partnered with VR World Manhattans premium VR Arcade.
Core Connect conference brought thought leaders from different backgrounds to discuss the many ways marketers and corporations reach their core by being human first. The key takeaways included;
Keith Reinhard, Chairman Emeritus, DDB talked about how in an age of digital disruption & digital distraction, and how technology can be a distraction when we are trying to create stories that tap into emotions. It is important for brands to create ideas first based on human nature & basic human needs.
Monique Nelson, CEO & Chair of Uni World Group talked about genuine leadership and the importance of staying Human when managing up or down. She shared her companies values act, and information about speaking with integrity, acting with authenticity and making a conscious effort to be diverse and inclusive. We admired her ideas surrounding 'Fail fast and often'  she says it is the only way to build a culture where you learn together as a team about what needs improvement, and having grace, she states that leaders must admit when they are wrong and to apologize.
Our favorite was Claude Silver, Chief Heart Officer at Vaynermedia. Claude discussed the importance of company culture and how building successful teams is an investment on your ROI. Then there was Gary Vaynerchuk who set out to build "the single-greatest human organization in the history of time" by prioritizing company culture. Claude has be an instrumental leader pushing Gary's vision implementing a culture around accessibility, availability and action.