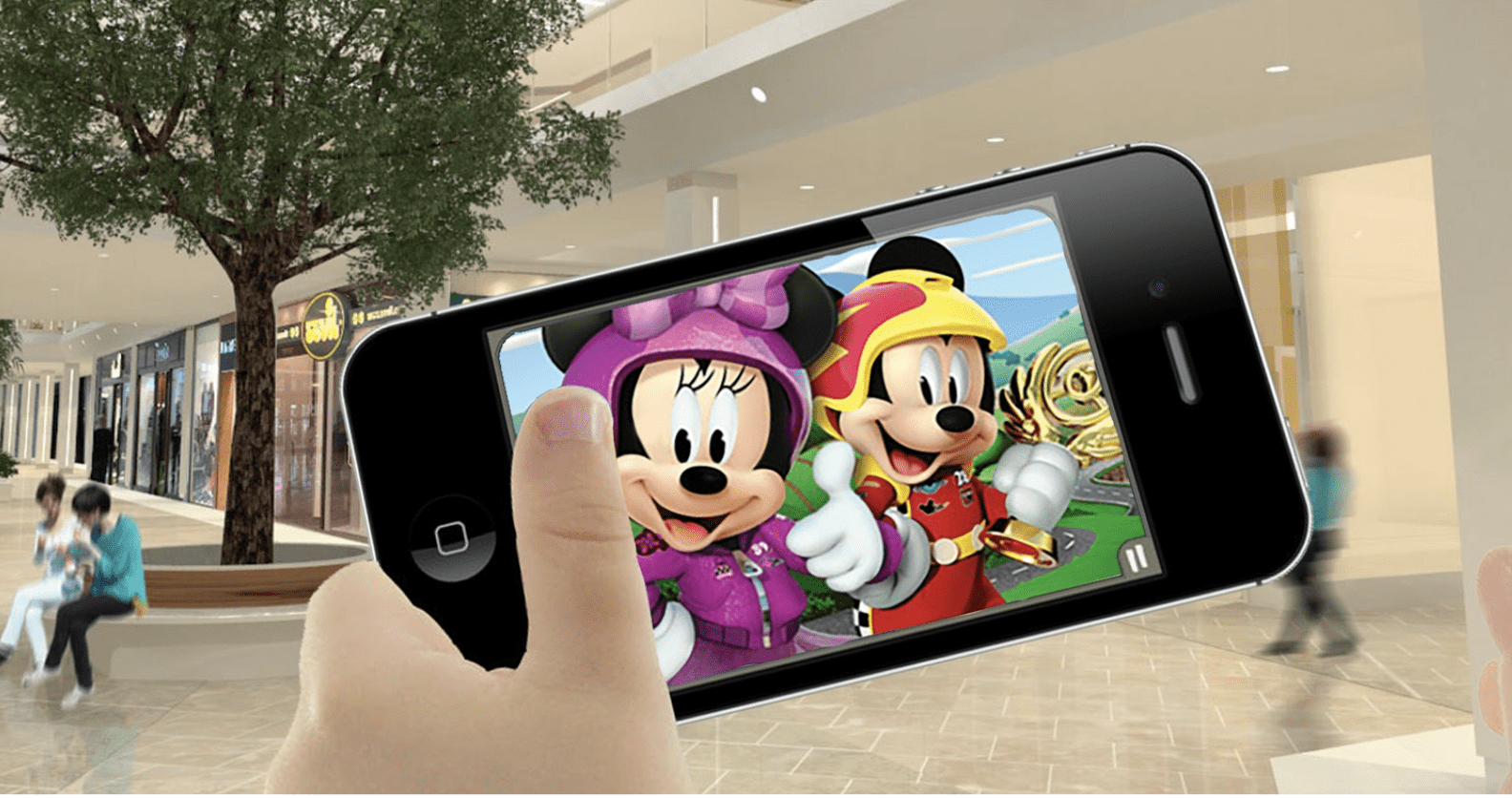 Two Goats are experts in tackling the most complex problems in the digital media space with proven success. So when Simon Malls teamed up with Disney and asked us to create mobile-first, seasonal immersive experiences, at scale across 250 US Malls, we jumped at the chance!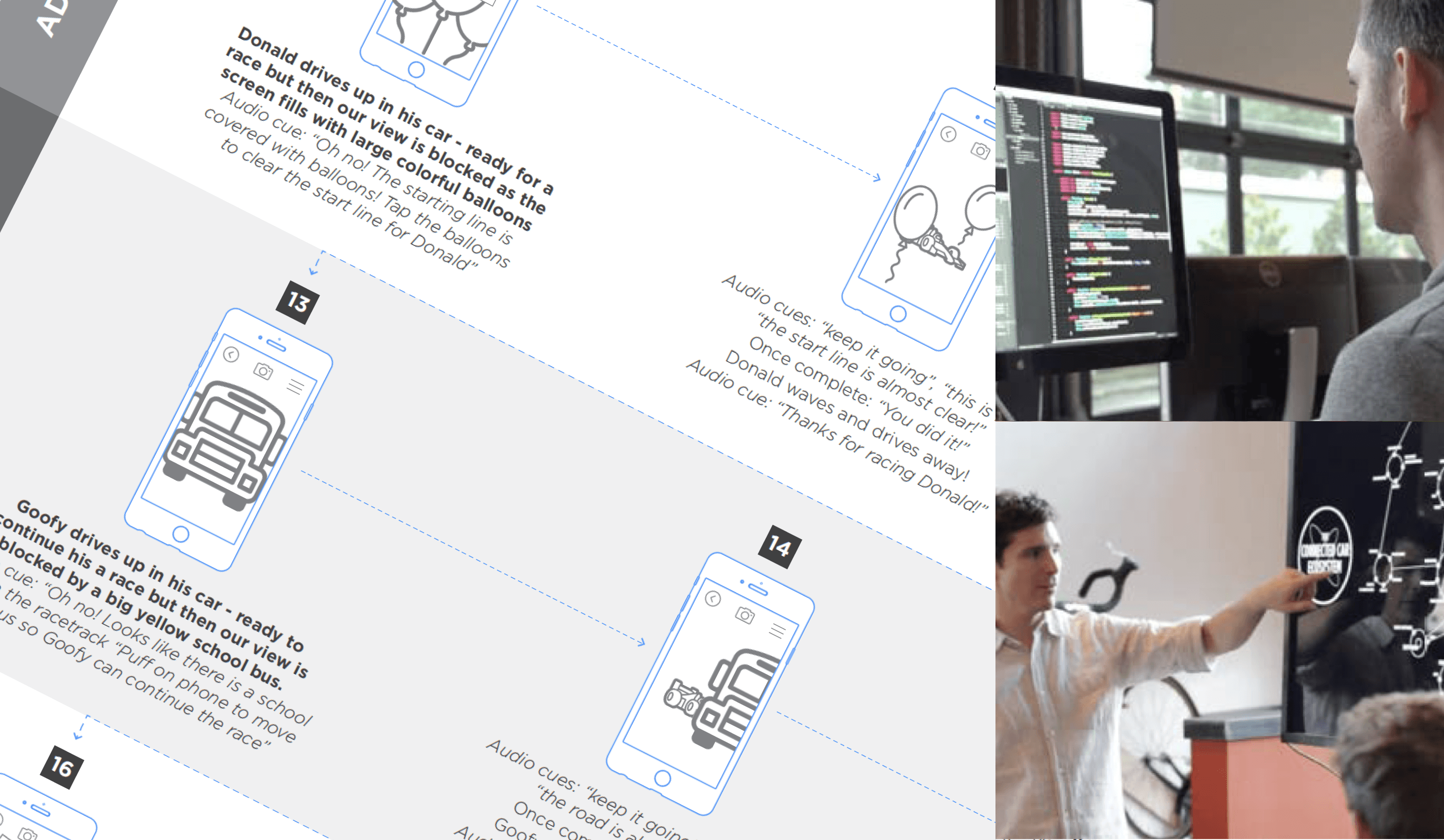 Each engagement begins with collaboration with our innovation strategy team — a collective of designers, product and technology experts. Our teams are devoted to experimenting with new and emerging technologies and incorporating them into our clients' work in meaningful ways. 
Our design thinking workshop concluded that the magical mix required to meet the brief would be location-based technology, blended with storytelling and our proprietary Augmented Reality mobile gaming and rewards platform.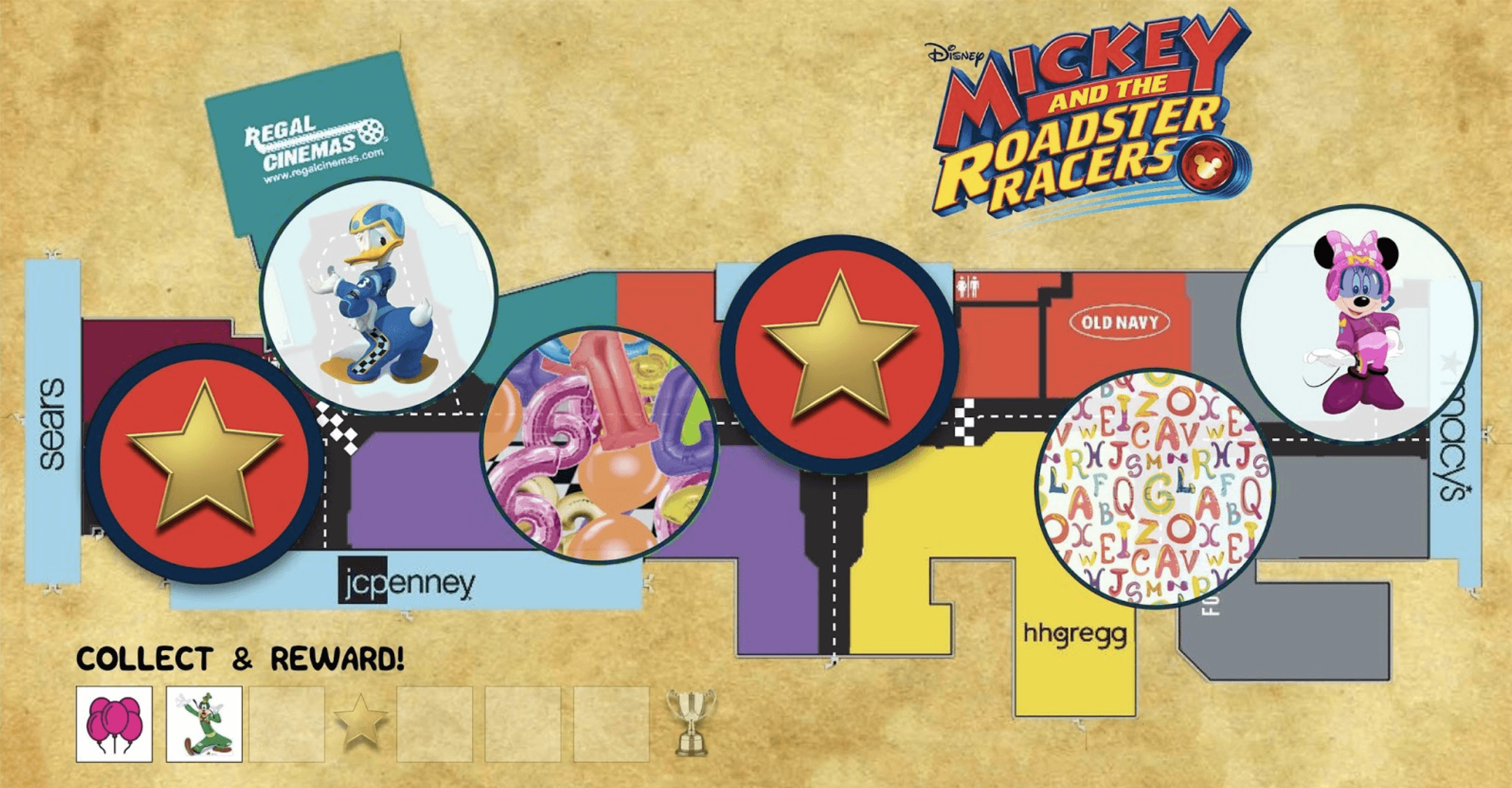 Simple in principle, extremely complicated in practice our team proceeded to validate the concept – the build, borrow or buy process – from tech stack requirement to user experience. 
Our creative writing team worked with Disney's IP and conceived a 'Choose Your Own Adventure' AR experience. The quest starts with selecting a gaming companion who guides players around the mall to geofenced gaming Zones. Each Zone introduces a new character with a challenge, such as, dancing with Donald, racing with Mickey, etc. Completing challenges unlocks rewards.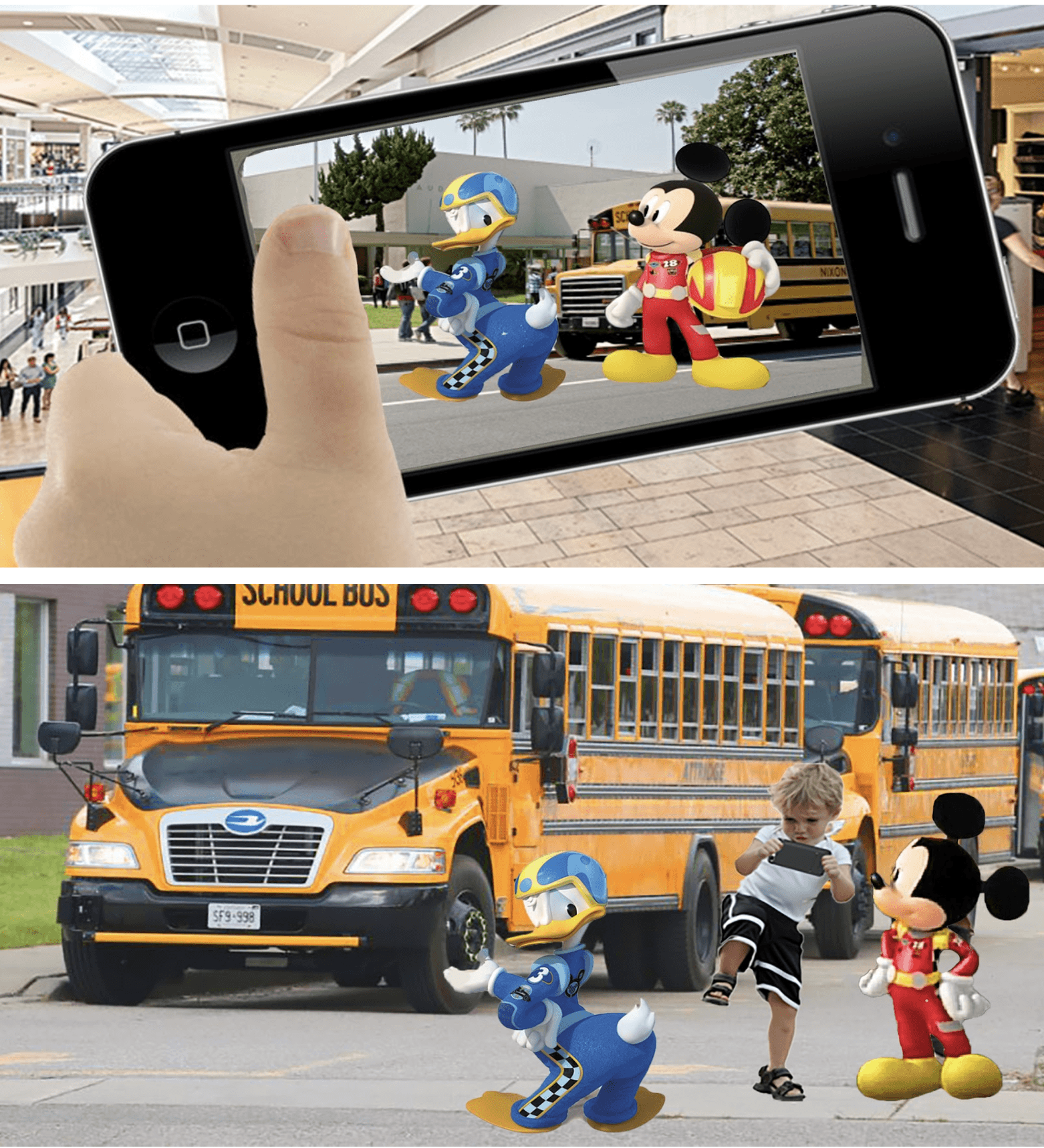 We don't just design for concept — we're also doers. Working with in-house developers and trusted partners, we bring our digital ideas to life. For more information about this project, and many more like it, contact rich@twogoats.us